Discover the new PEUGEOT 508: the radical sedan with a bold look makes no compromises on design and offers top-end technological features for an intense driving experience.
THE RADICAL SEDAN
Step into the future.
With its low, dynamic shape, aggressive front end and steely, muscular style, the new PEUGEOT 508 premium radical sedan heralds a new era of sportiness and elegance. Its sculpted lines, finely detailed grill and new light signature emphasise its sleek, bold and innovative spirit.
ACCEPT NOTHING LESS THAN EXCELLENCE
Satisfy your hunger for perfection.
Expert design ensures uncompromising aesthetics and quality: its balanced proportions, frameless doors, finishes and easy-to-overlook features have been designed with precision so that each detail adds its touch of elegance and perfection.
TAKE YOUR SEAT IN THE UNRIVALLED PEUGEOT I-COCKPIT®
Take the controls of the PEUGEOT i-Cockpit®.
Experience the agile and visionary driving position with its compact steering wheel, configurable head-up digital panel and capacitive 10" HDitouch-screen. For an unrivalled driving experience, luxuriate in the comfort of the seats, the multipoint massage functioni and its FOCAL®i Hi-Fi sound offering the joy of crystal clear sound.
DEMAND EFFICIENCY
Refuse to compromise and square the circle.
Thanks to the efficiency of its PureTech Euro 6.2 or BlueHDi engines and 8-speed EAT8iautomatic gearbox, the PEUGEOT 508 combines power with controlled CO2 emissions.
DETECT THE UNDETECTABLE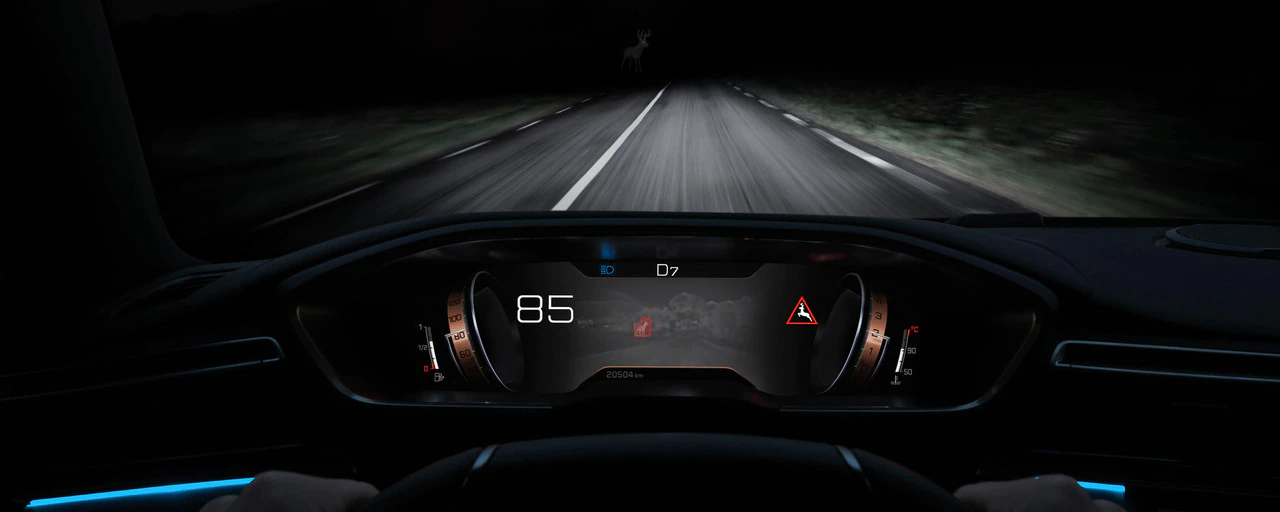 Experience augmented reality.
An infra-red camerai at the front of the car puts Night Visioni technology at your disposal, making it easier to spot pedestrians or animals in the road at night. Boasting the latest safety features and driving aidsi, the new PEUGEOT 508 radical sedan enhances your experience of high technology.
PLOT YOUR ROUTE, WITH FEELING
Be inspired.
With its precise driving, stimulating steering and exemplary road holding reinforced by controlled suspensioni, the new PEUGEOT 508 premium radical sedan enhances your driving pleasure and freedom of movement.